News and Statements
27 October, 2020
Bulange-Mengo
#JJANGUE'BULANGE

The Katikiro of Buganda Owekitiibwa Peter Mayiga officially launched the #JJANGUE'BULANGE blood donation drive slated for 27-30 October, 2020 at Bulange-Mengo. This drive is proudly brought to you by Kabaka Foundation, CBS Radio, BBS Tevelevison, Rotary Blood Bank of Mengo, Uganda Redcross Society, Blood 4 Uganda and Uganda Blood Transfusion Services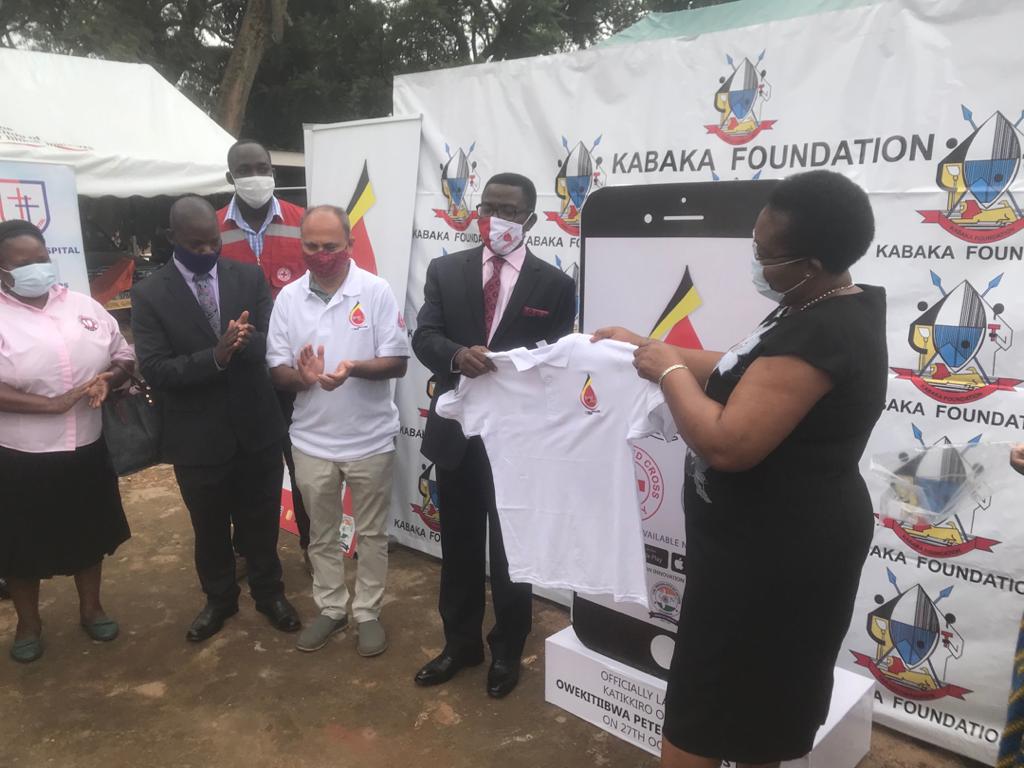 ---
14 June, 2020
World Blood Donor Day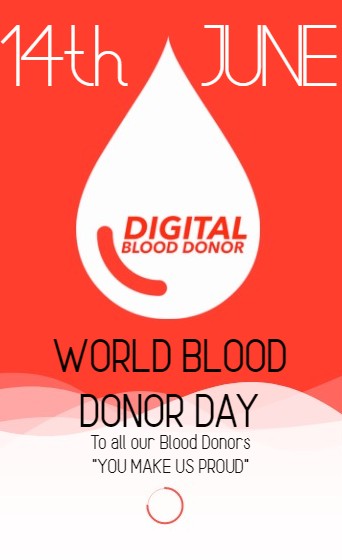 On this day, the world commemorates the World Blood Donor Day, since 2004. This day is meant to raise awareness about the need for blood as well as thank donors for that precious, priceless life saving gift. Remember #SAFEBLOODSAVESLIFE.
---
14 June, 2020
One of Uganda's Leading blood donors;Ssebagala Kigozi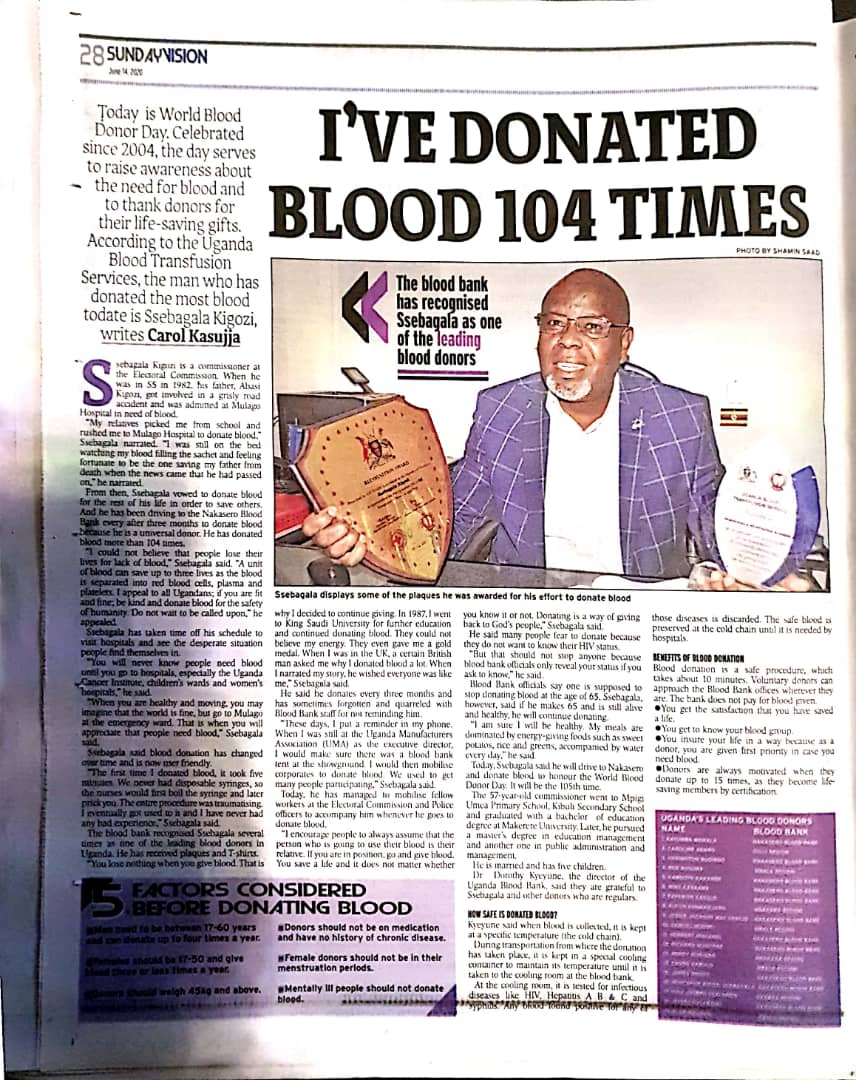 Uganda Blood Transfusion Services has recognized Ssebagala as one the leading blood donors, who has donated blood 104 times.
Get the full story here.
---
17 April, 2020
Indian Association of Uganda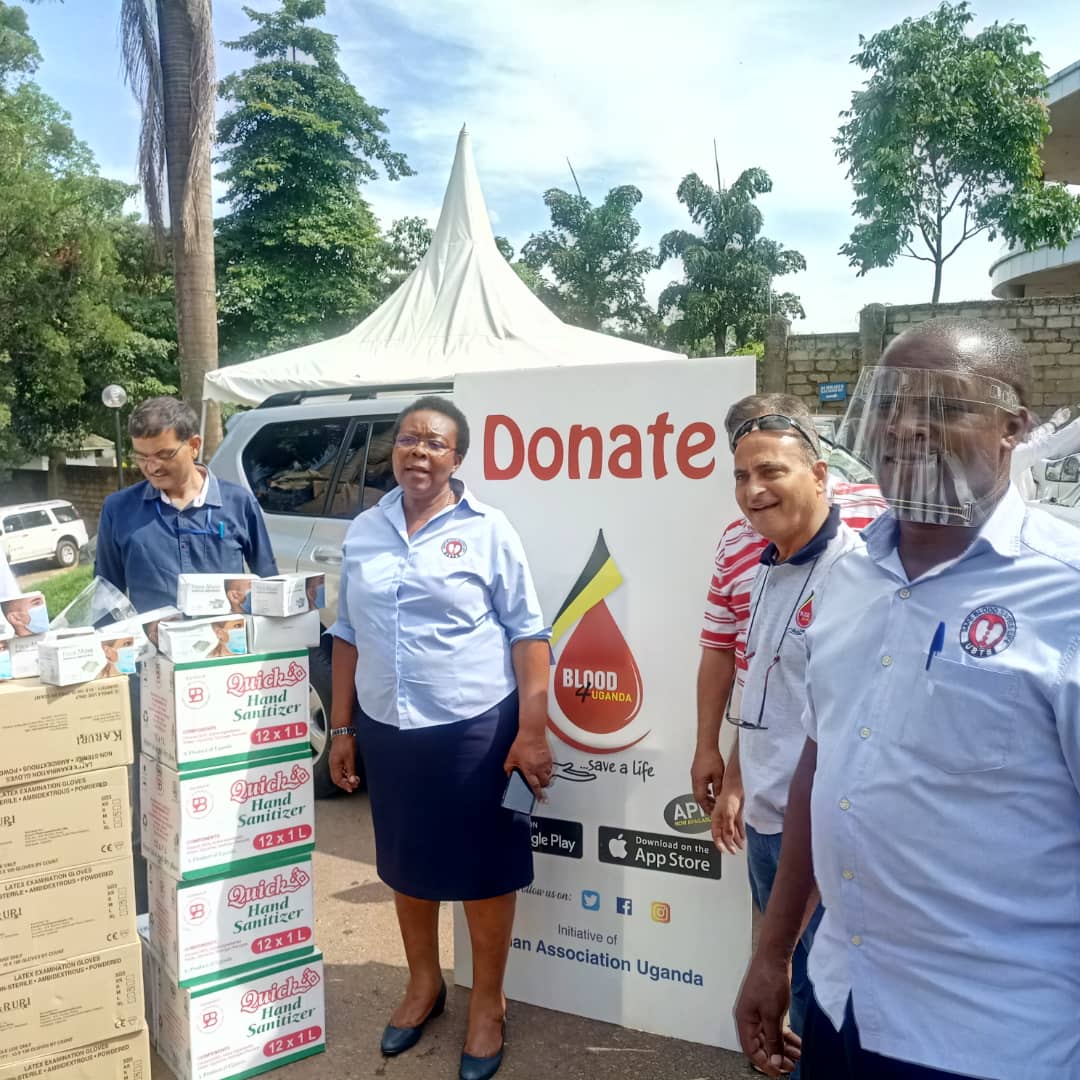 The Indian Association of Uganda has donated an assortment of clinical gears, and protective equipement, that is face masks, screens and sanitizers to Blood Bank staff. These items are crucial for use by health workers against contracting the deadly novel corona virus disease (COVID-19).
#StayHome#StaySafe#StayHealthy. Togther we can defeat Corona Virus
---
17 April, 2020
UBTS Toll Free Numbers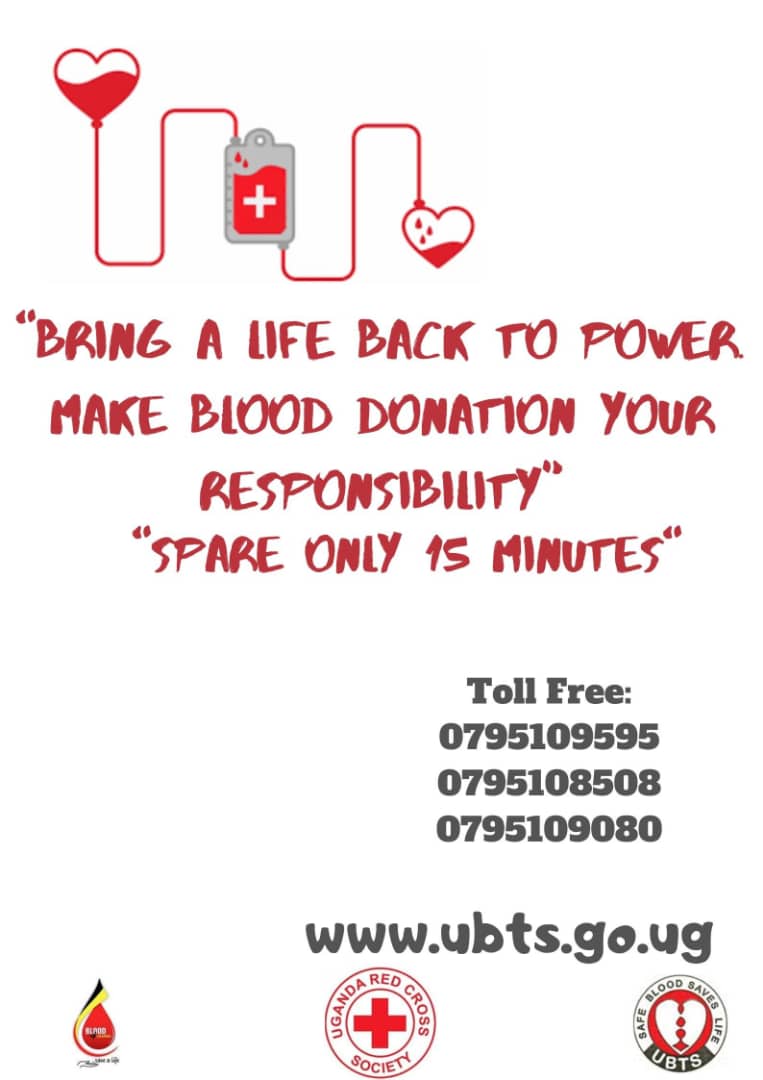 UBTS has acquired more toll free telephone lines to serve you better Africell Uganda to serve you better. #SAFEBLOODSAVESLIFE
---
To give blood
Can always find the nearest place to donate blood
---