About our donation centres
You can give blood at any of our blood centres in the country.
Our donation centres are grouped into two: Regional blood banks, blood centres and BDRs donation venues.
BDRs donation venues
These are our routine blood donation venues which involve setting up temporary blood donation centres within your community, town, and any other public palces within the reach of anybody to give blood.
Can be at community halls, church halls, sports centres, public gatherings, universities, and institutions. Find a venue and book and appointment.
We prepare schedules for these places that we use throughout the year. But we can always revisit these places a couple of times outside the drawn schedule deending on the number of donors or incase we have an urgent demand, emergency or shortage of blood.
Regional blood banks and donation centres
We have eight(8) Rgional blood banks and six(6) blood centres situated in towns and regions countrywide. They are open to receive you, and on the normal working hours. Please you can selct any of the centres nearest to you and book an appointment.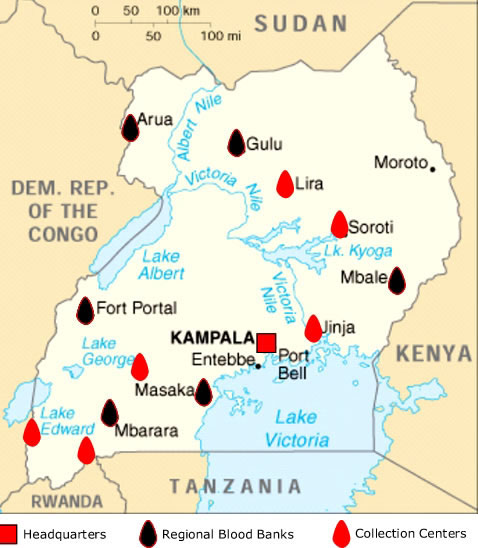 ---
To give blood
Can always find the nearest place to donate blood
---