Who can give blood?
One is eligble to give blood if one is fit and healthy
Check if you can
To give blood
Can always find the nearest place to donate blood
---
Health and Eligibility
Blood donation is safe for healthy adults. There's no risk of contracting disease. New, sterile equipment is used for each donor
Can read more here
Regular blood donations by a sufficient number of healthy people are needed to ensure that safe blood will be available whenever and wherever it is needed. Bloodis the most precious gift that anyone can give to another person — the gift of life.
Can read further here.
You must be at least 17 years old to donate to the general blood supply, or 16 years old with parental/guardian consent, if allowed by state law. There is no upper age limit for blood donation as long as you are well with no restrictions or limitations to your activities.
Read further here.
In general, people with tattoos can donate blood. So, if you have got a tattoo in one of these 11 locations within the past 12 months, you'll need to wait until after that time to donate blood. State-regulated facilities must use sterile needles, and the ink applied must not be reused, explained the Red Cross.
Read further here.
Blood Stock
Units in stock: [Add number here]
Go here
---
News and updates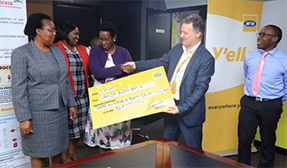 MTN Uganda supports UBTS
The Director UBTS and Permanent Secretary of the Ministry of Health receive a cheque worth 347 million.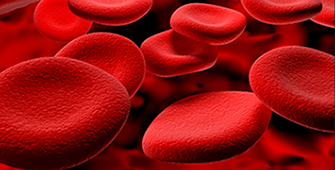 Your blood type in detail
Is it worth knowing your blood type? Think it is?
Please visit our blood types page and get to know your blood type or group.
Are you eligible to give blood?
Our Health and Eligibility tool can help you confirm that. The information will enable you determine if your fit or not to give blood.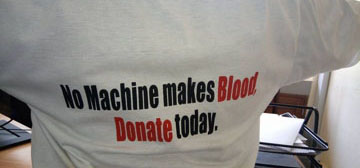 Give blood!
Not sure if you can give blood
Thank you for trying. Can get to us on Toll Free: +(256) 0800 122 422 and have a reservation made for you.
---